In early December, Open Buffalo happily welcomed Climbing PoeTree — a dynamic duo of spoken word performers from New York City — for their first visit to Buffalo! Multimedia artists who've spent a decade merging poetry, instrumentals, video art, and rhythmic movement, PoeTree came to town to present a Dec. 3 workshop titled "Art for Movement Building" for Open Buffalo's 2016 Emerging Leaders class.
Climbing PoeTree consists of Alixa Garcia and Naima Penniman, longtime "soul sisters" whose voices and rhythmic creations have touched justice movements around the globe, in locales such as South Africa, Cuba, the United Kingdom, and Mexico.
Alixa and Naima kicked off their workshop with a live performance of two dual spoken word pieces inspired by today's ongoing struggles for racial, gender, economic, and climate justice. They then led the Emerging Leaders — an eclectic cohort of Buffalo community leaders, grassroots leaders, and activists — through a series of lively activities designed to awaken hearts, minds, and souls. PoeTree also reviewed examples of effective linkages of arts and social justice, as well as principles that can help grassroots activists invent similar strategies.
Trainees were also invited to add their voices (and illustrations) to their traveling project titled S.T.I.T.C.H.E.D. According to PoeTree, "This incredible multi-colored tapestry holds more than 10,000 Stories, Testimonies, Intentions, Truths, Confessions, Healing, Expressions, & Dreams written by audience members and workshop participants Alixa and Naima have met across the nation."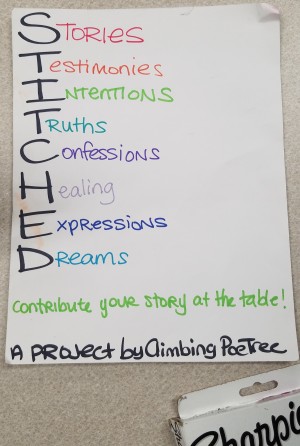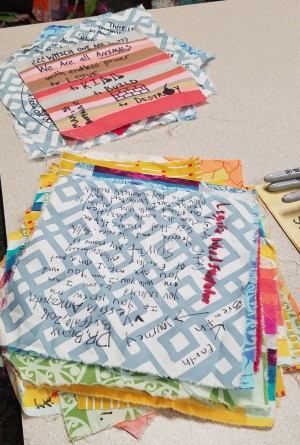 "I felt like this was the most powerful workshop," said one Emerging Leader of their experience with PoeTree. "It spoke to a lot of what will build us and set us apart as leaders."
Another participant said of Alixa and Naima, "Their work was inspirational, and it had a way of resonating and reminding me why I am here. The emphasis on all of our stories being valuable was perfect."
The night before the workshop, Climbing PoeTree performed a selection of their original works for a standing room-only audience at Just Buffalo Literary Center. Like our Emerging Leaders, this audience was thoroughly moved and inspired to keep up the drum beat against injustice, oppression, and disenfranchisement in Buffalo!
Said Naima, "We really see creativity as the antidote to destruction."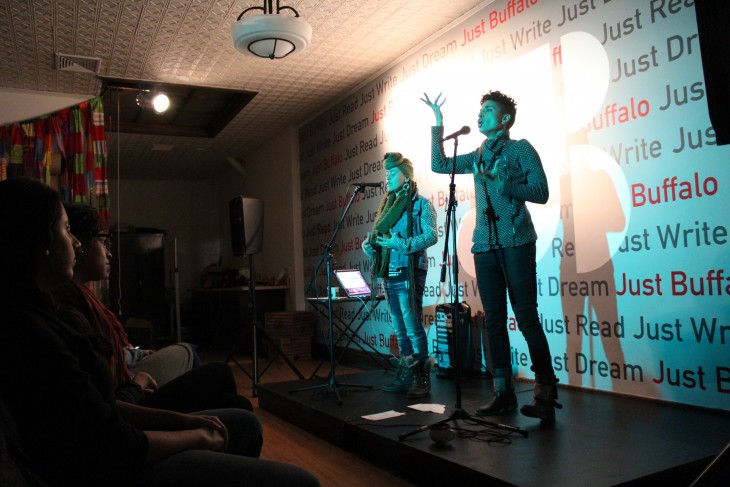 Experience Climbing PoeTree for yourself here.